Enter to Win Now!
Thank you for your interest. However, this giveaway has ended and we are no longer accepting entries.
What You Could Win...

Cox Arms USA
Wulf AR Pistol 10.5in 5.56 NATO
Cox Arms USA starts with the best raw materials and only the finest components to complete these top-tier firearms. We build American firearms with the highest quality American parts and accessories; assembled by American patriots who have served this great Nation and understand the importance of a well-built, reliable weapon system.

Magnum Research
BFR .45/70, stainless steel, 10" barrel, Bisley Grips
MRI's Big Frame Revolver is truly the biggest, finest revolver on the market today. Entirely manufactured in the US and like the legendary Desert Eagle pistol it is designed as a magnum from the ground up. The BFR is all stainless and has a cut rifled barrel that delivers unmatched accuracy with lead or jacketed bullets. The BFR is the most powerful production single action gun made and with 12 calibers and two frame sizes to choose from you can take everything from grouse to grizzly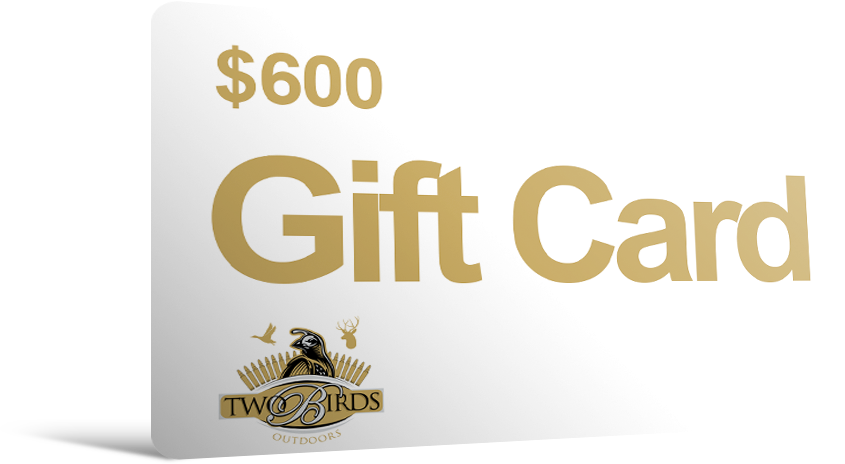 Two Birds Outdoors
Two Birds Outdoors Gift Card
Use this gift card to go shopping at Twobirdsoutdoors.com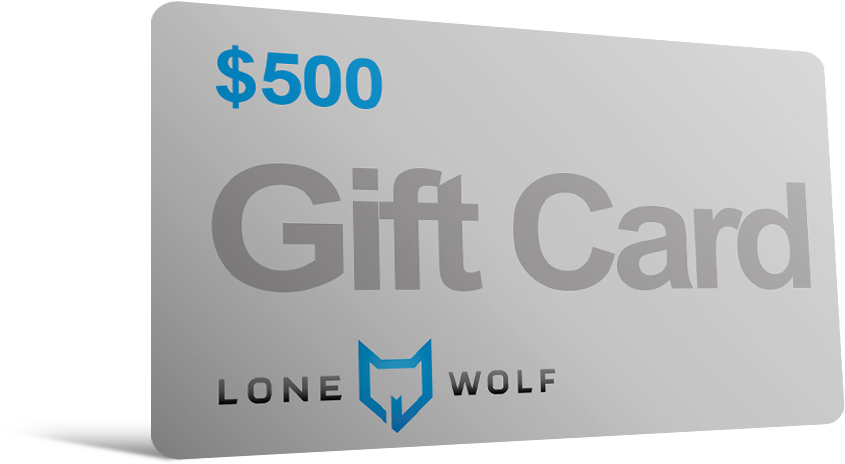 Lone Wolf Distributors
Lone Wolf Gift Card
Use this gift card to go shopping at Lonewolfdist.com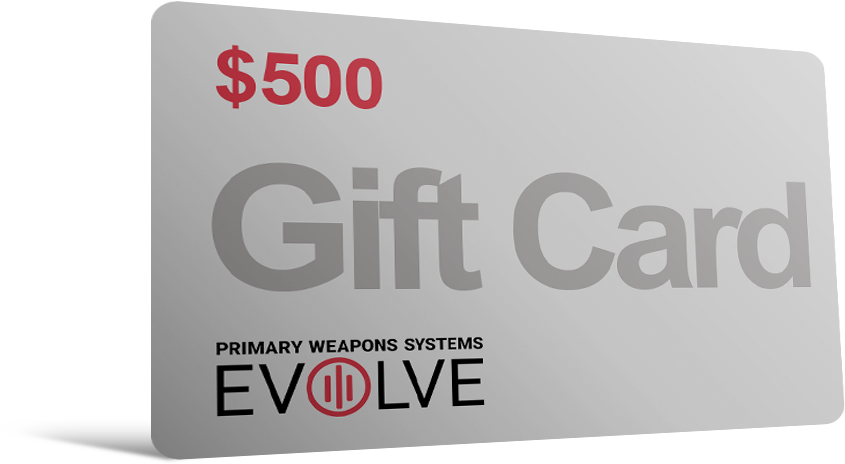 Primary Weapons Systems
Primary Weapons Gift Card
Use this gift card to go shopping at Primaryweapons.com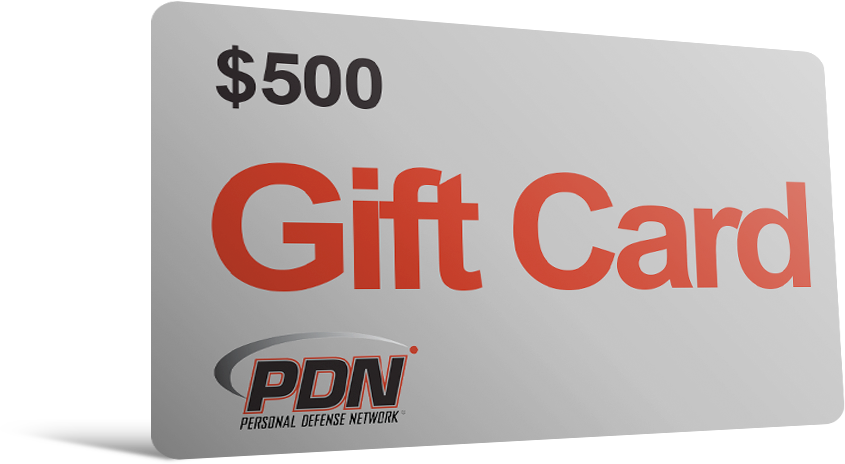 Personal Defense Network
PDN Gift Card
Use this gift card to go shopping at PersonalDefenseNetwork.com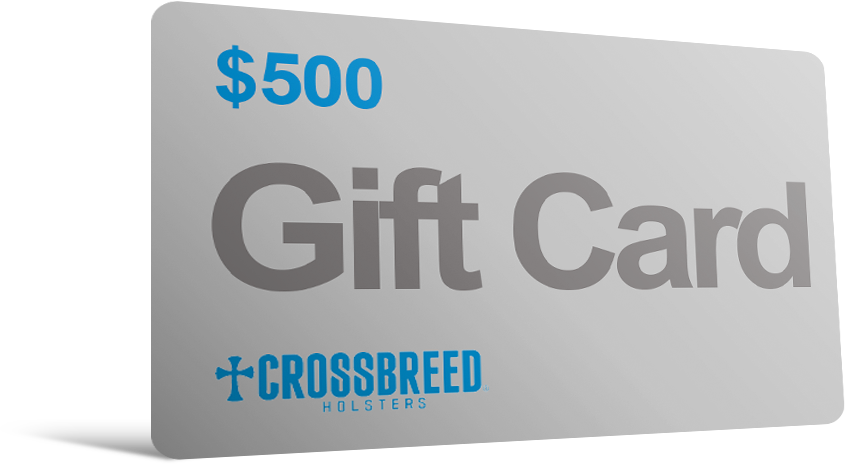 Crossbreed Holsters
Crossbreed Holsters Gift Card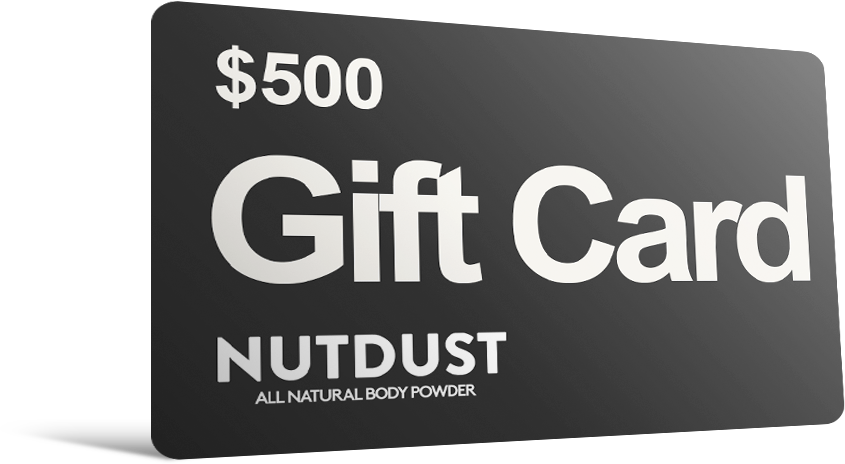 Official NutDust
NutDust Gift Card
Use this gift card to go shopping at OfficialNutdust.com

Umarex
AirSaber Air Archery Arrow Rifle Airgun with Axeon Scope
Accurately launch arrows out to 70 yards with the power of air, no strings attached! The Umarex AirSaber airbow uses high-pressure air and a special arrow to achieve velocities up to 480 FPS and 178 ft lbs of energy. Includes Axeon Scope

Umarex
Origin .22 cal PCP Air Rifle with High Pressure Air Hand Pump
Get back to the beginning with The Umarex® Origin Pre-Charged Pneumatic air rifle kit. The Origin comes with a 4,500 PSI-rated hand pump and utilizes a patented Pre-Pressurized air tank that reduces the number of pumps required to fill the tank to full pressure.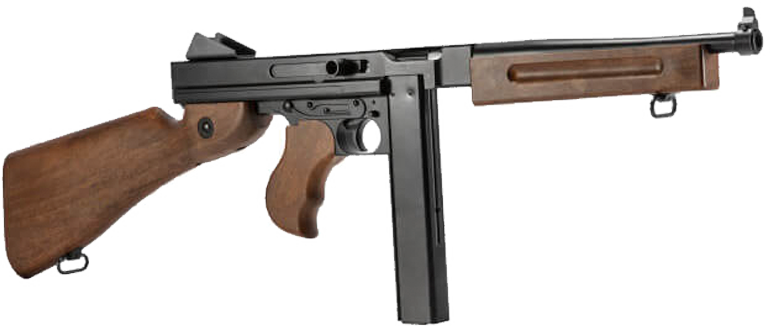 Umarex
Legends M1A1 Full Auto Replica BB Gun .177
Full auto Legends M1A1 style .177 blowback action BB Gun carbine. Feel realistic weight, recoil, and 100 years of history when you pick up this amazing M1A1.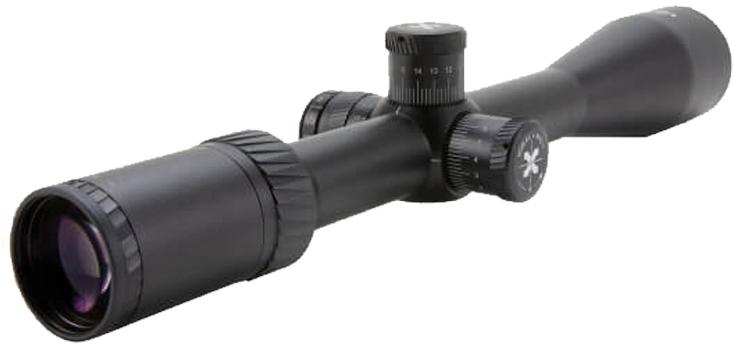 Axeon
Axeon Optics 6-24X50 SF IGF Long Range Shooting Scope
Axeon Optics 6-24X50 SF IGF Long Range Shooting Scope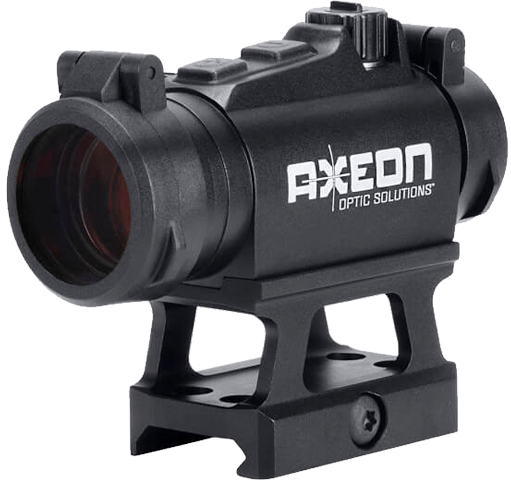 Axeon
Axeon Optics MDSR1 Micro Dot Sight with Riser
Axeon Optics MDSR1 delivers high performance in a lightweight, compact, and low-maintenance package. This 1X20 Micro Dot Sight features an optimal for carbine use 2 MOA red dot reticle and a super long 30,000-hour battery life with auto shut-off. This sight is ready to mount on your MSR platform with the included co-witness riser base. Windage and Elevation adjustment are made in 1/2 MOA increments and is powered by a single CR2032 battery. When technology meets affordability you're clearly on target.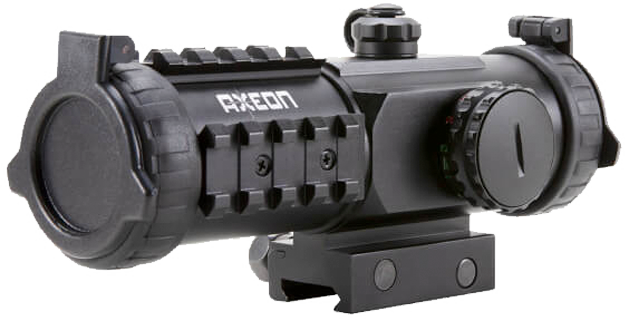 Axeon
Axeon PRISM 3XRD
Fixed power prism optics are popular for many reasons, not the least of which is that they are robust, simple designs that just perform. Axeon Optics Prism 3X scope is a tough prism optic featuring an etched ballistic reticle that can be illuminated in your choice of five levels of red or green light. Of course, the major benefit of using an etched retilcle is that no illumination is needed to use it. The windage and elevation turrets are capped and tethered to the body and flip-up lens covers are included as well. Illumination is handled by a single CR2032 battery. Both sides and the top of the body are covered with Picatinny rail sections and the Prism 3X mounts to common Picatinny rail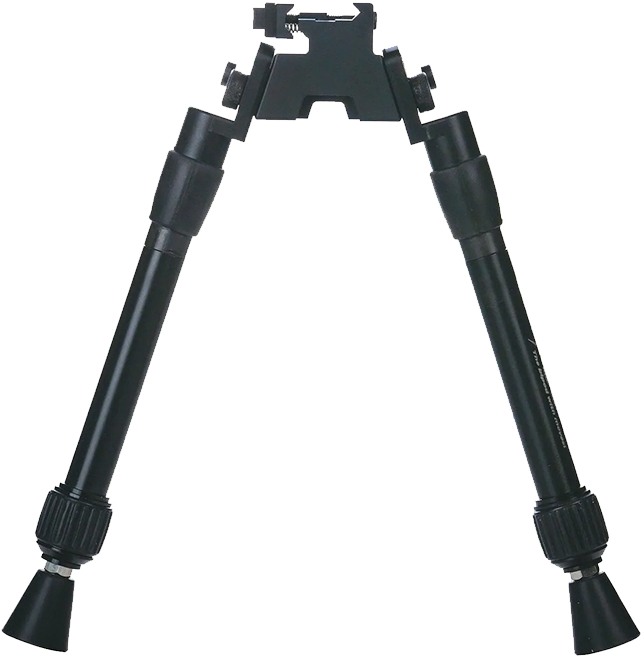 Swagger
SEA12 (Extreme Angle) 9″ – 12″ Bipod
The SEA12 system was designed for situational shooting when extreme angles are introduced, whether it is hunting or competitive shooting.  The SEA system boasts an extensive range of maneuverability and is designed to adapt to the unique challenges of uneven terrain in extreme angles.  Quick Adapt HD Technology gives the shooter control and the ability to maintain target to take the shot that counts.

Swagger
Hunter Series Bipod | Veil Camo
The Hunter Series system was designed with the hunter in mind. The Hunter bipods boast an extensive range of maneuverability and is designed to adapt to the unique challenges of hunting.  In the field, there are no controlled environments, and being able to quickly adapt gives control and the ability to maintain target to take the shot that counts.
**Unit includes a standard rifle adapter**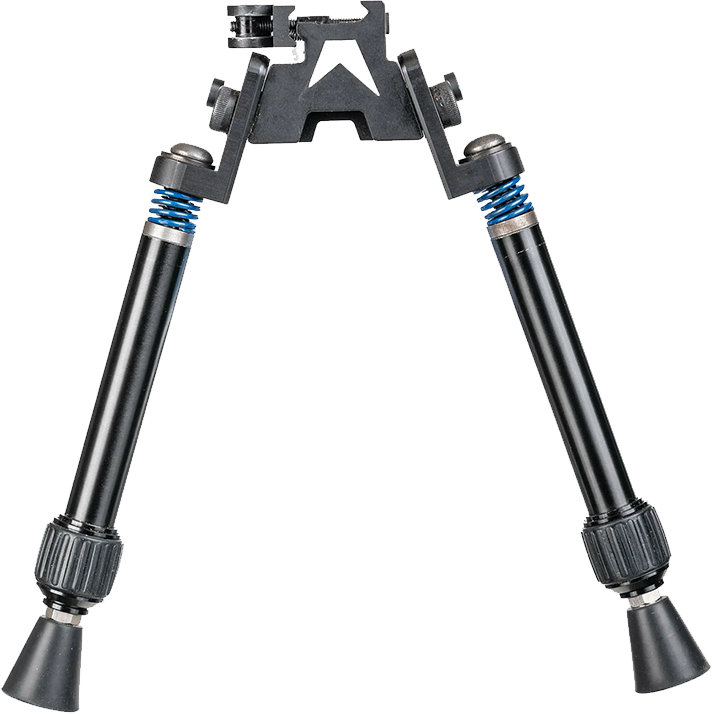 Swagger
SFR10 QD (Flex to Rigid – Quick Detach) – 6″ – 10.5″ Bipod
The SFR system is designed to give the shooter ultimate control over shooting situations.  Swagger's Modular Leg Technology allows the shooter to adjust the active tension of each leg to create the specific range of motion desired.  This system allows the shooter to adapt to the situation, acquire the target, and load the bipod no matter the active leg tension.  From the field to the range, the technology in the SFR will give you the confidence to take the shot that counts.

Swagger
QD42 | Quick Detach
The QD system, a hybrid by design, took the Quick Adapt Technology from our Hunter Series and put it into a versatile shooting system.  The QD does more than simply function as a barrel rest.  By attaching the QD directly to your weapon, you are able to maintain a proper shooting position giving you control, maneuverability, and stability, unlike conventional shooting sticks. The QD system allows men, women, and children of all levels of experience to have more confidence in the field.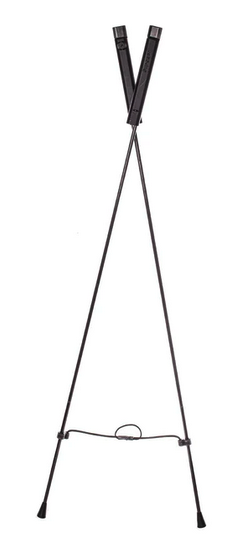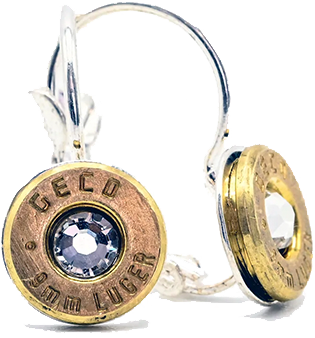 Pretty Hunter
'9MM' French Hook Earrings
Show your caliber – while completing your Pretty Hunter look – beautiful & bold!
Lever Back Dangle
Genuine Swarovski Crystals & Genuine Fired Rounds.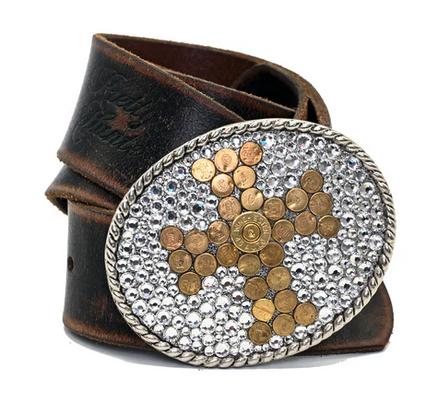 Pretty Hunter
'Hallelujah' Antique Silver Buckle
This antique silver buckle is full of gorgeous clear Swarovski Crystals surrounding a carefully crafted cross made from genuine cut spent rounds. This sparkling beauty will catch the light and shine bright!
Genuine Once Fired Rounds & Genuine Swarovski Crystals.
Measures 3.5″ x 2.75″.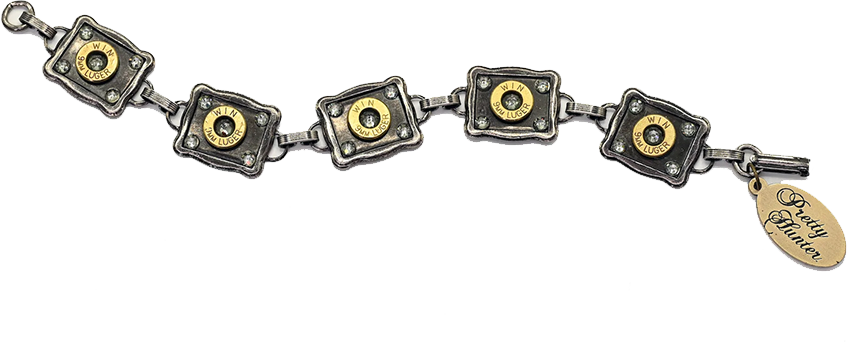 Pretty Hunter
'Sophisticated & Sassy' Link Bracelet
Sophisticated enough for a Little Black Dress AND Sassy enough for your favorite pair of blue jeans!
Genuine Swarovski Crystals & Genuine Fired Rounds.
7.5″ Link Bracelet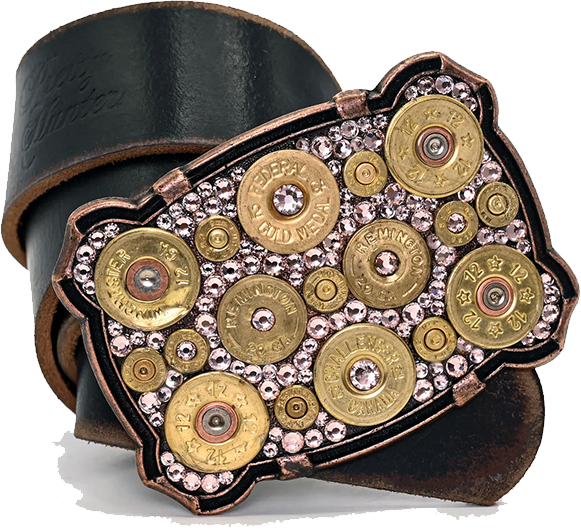 Pretty Hunter
'Texas' Buckles
Named 'TEXAS' for it's tenacious size, our biggest buckle creation and the first one sold, ironically went to a customer in the 'Lone Star State'!
Measures in at 4w x 3h
Genuine Once Fired Rounds & Genuine Swarovski Crystals.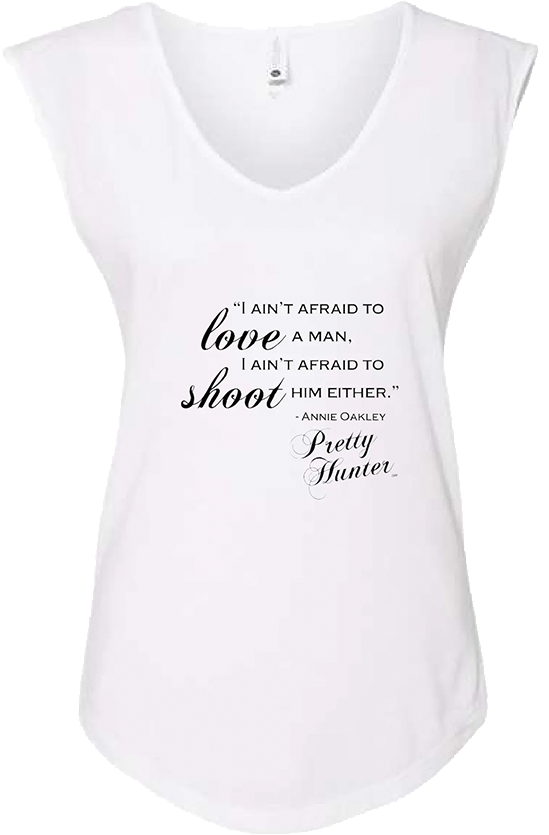 Pretty Hunter
Annie Oakley V Neck Tee
3.5 oz./yd², 65/35 polyester/combed ringspun cotton, 40 singles
Self-fabric bound v-neck and armhole
Modestly curved hem
Side seams
Tear away label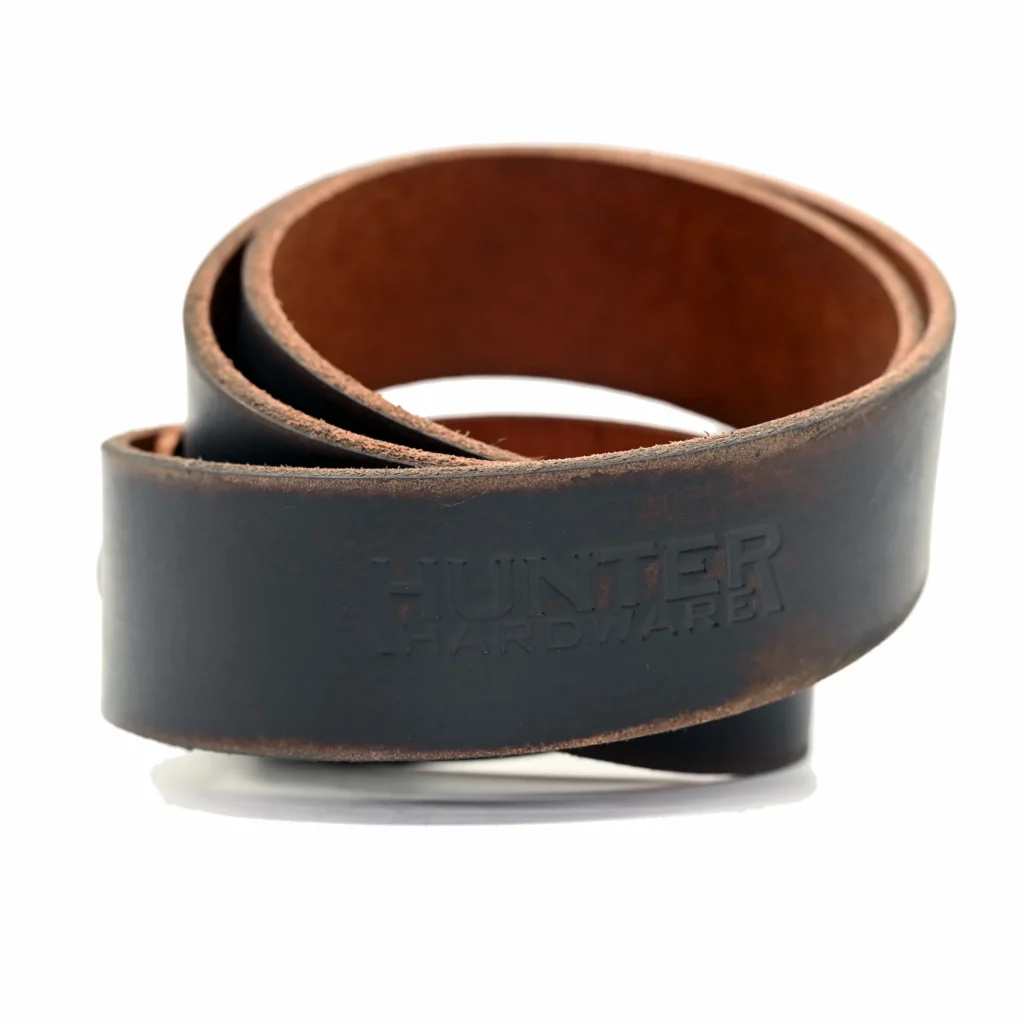 Pretty Hunter
Distressed Black Leather Belt
Our premium leather belts are hand cut from full grain aniline dyed hides with a light oil and wax top.
The finish is matte with raw edges to go with our unique belt buckles.
Our belts are hand-cut to 1 1/2 inches wide right here in the USA.
All belts are SNAP belts.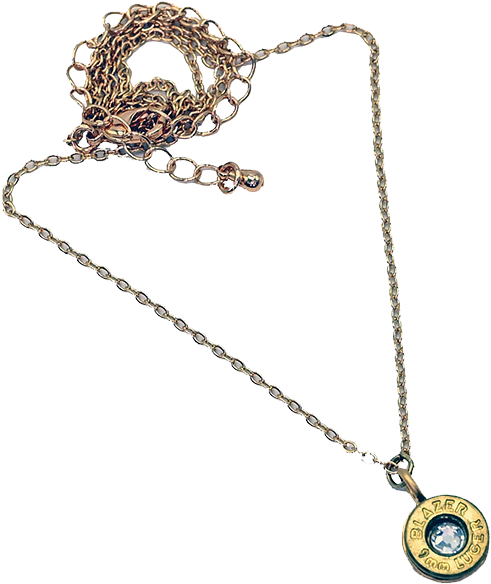 Pretty Hunter
Golden Trio Layered Necklace
Elegantly Badass! This layered individual set goes so nicely together! All pieces are adjustable in length. 14kt Gold filled.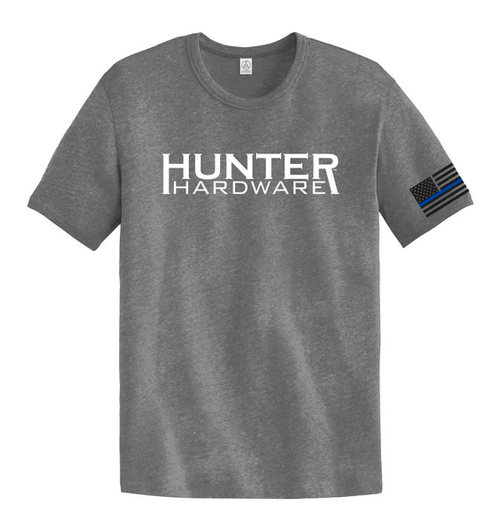 Pretty Hunter
Hunter Hardware Back the Blue Flag Tee
4.0 oz., 50/50 combed ringspun cotton/polyester
Made in a WRAP-certified factory
Unisex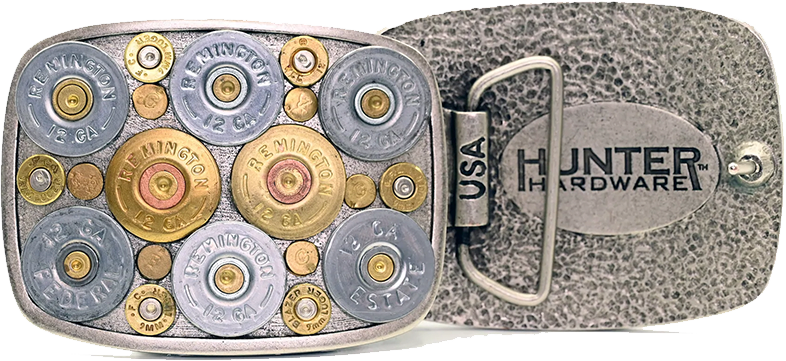 Pretty Hunter
Hunter Hardware Buckles
Now all of our Handsome Hunters can accessories any look with our lifestyle buckle. This buckle fits perfect on our handcrafted leather belt that is also made right here in the good ole' USA!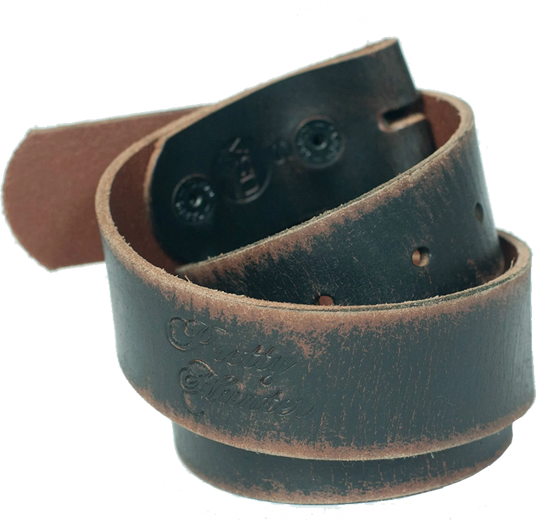 Pretty Hunter
Hunter Hardware Men's Distressed Black Belt
Highest quality leather to deliver an outstanding product that will last decades. Cut from FULL GRAIN, 9 oz., Veg tanned.  These belts have a snap enclosure, so changing out buckles is simple and quick.  7 holes for optimum sizing for a sure fit.  Sizing is easy.  Simply reference the belt sizing chart image to find the right fit for you!
Belt width: 1-1/2″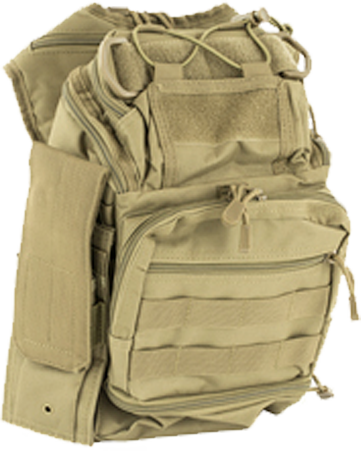 XDMan
NCSTAR, First Responder Utility Bag
NCSTAR, First Responder Utility Bag, Nylon, Tan, MOLLE / PALS Webbing, Rear Concealed Carry Pocket, Shoulder Strap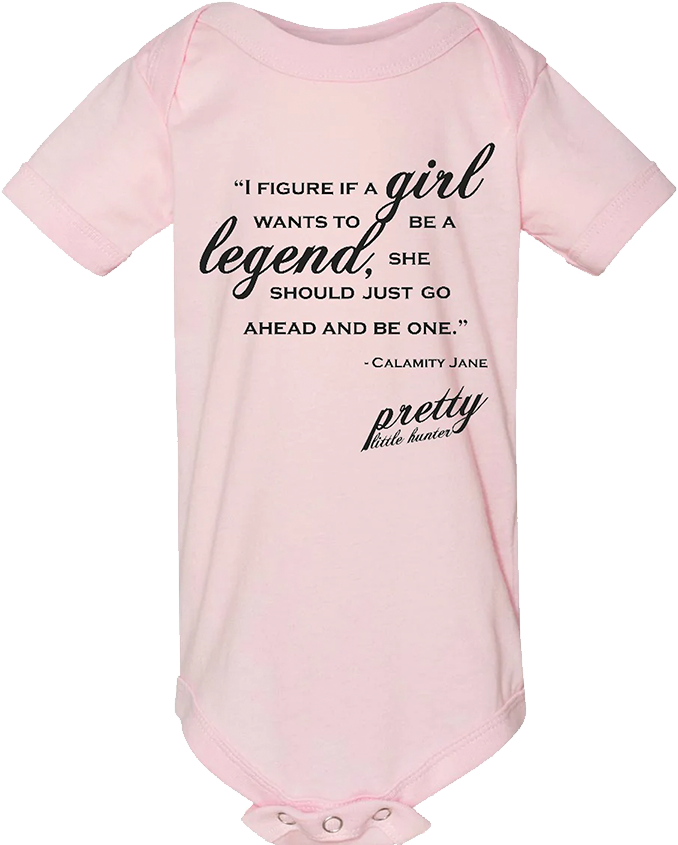 Pretty Hunter
Pretty 'Little' Hunter Pink Onesie
We know our Pretty Hunters like to start their Pretty 'Little' Hunters out right,
so we are doing our part to help you with that! Adorable, soft pink onesie states "pretty little hunter" on the front and has our signature Pretty Little Hunter quote on the back "I figure if a girl wants to be a legend, she should just go ahead and be one." – Calamity Jane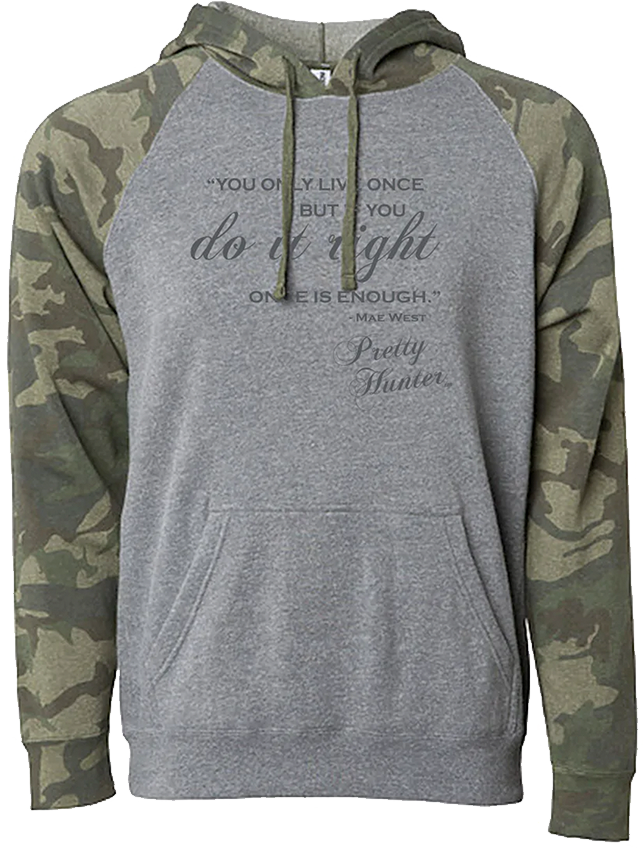 Pretty Hunter
Raglan 'Mae West' Camo & Gray Hoodie
'You Only LIVE Once, do it RIGHT, Once is Enough' Mae West
One touch and you will be hooked on Special Blend fleece! Unmatched in softness, our Unisex Midweight Special Blend Hooded Pullover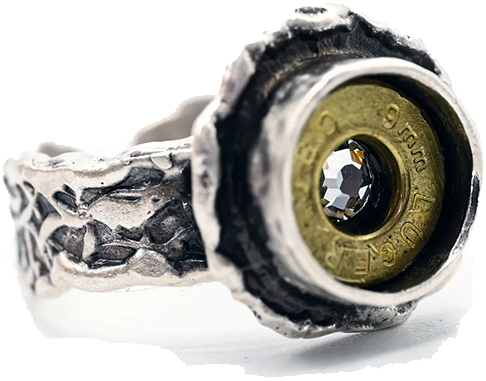 Pretty Hunter
Unique Shadow Framed Ring
Yet another conversational piece for you to rock out on the daily or out on the town for the night!  Adjustable, high quality, Antique Silver finish.
Genuine Once Fired Rounds & Genuine Swarovski Crystals.
GORGEOUS.  Lead & Nickel free.